Luxury Renovation Trends 2021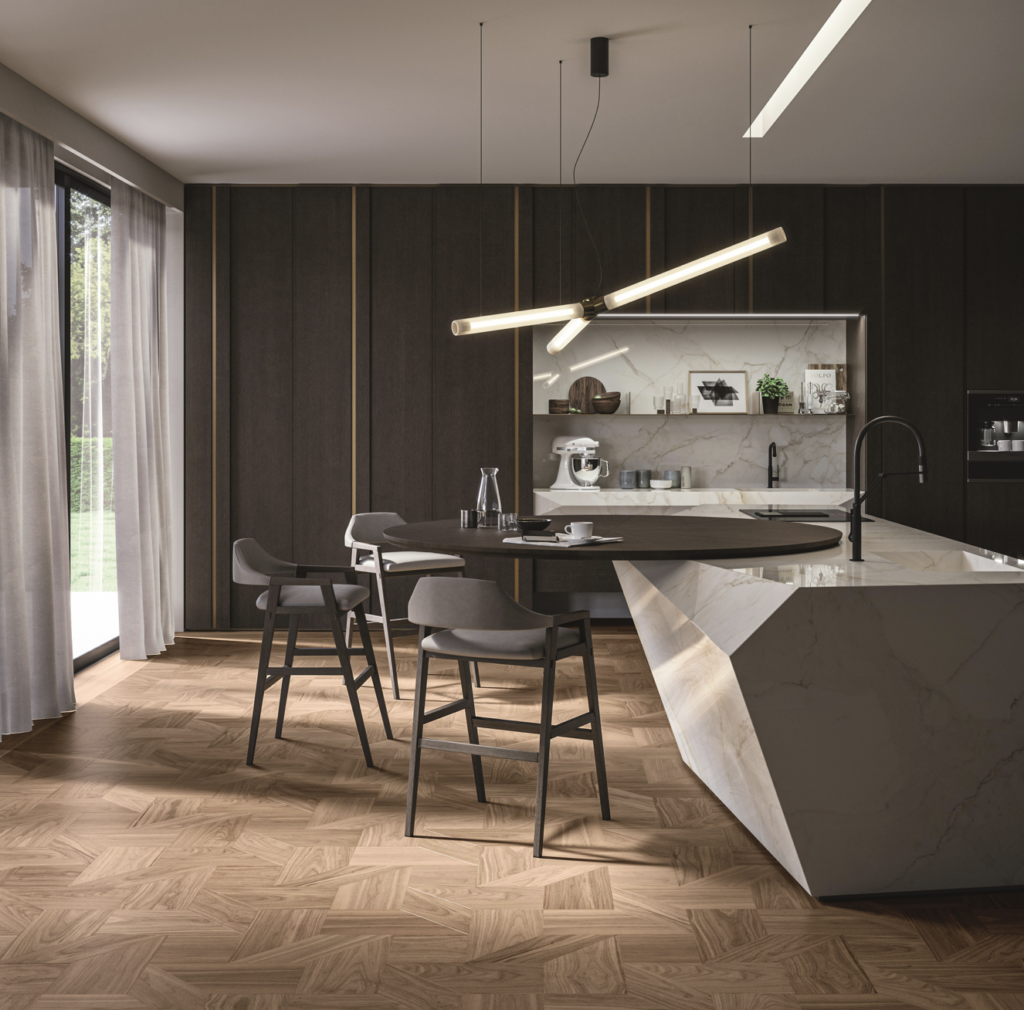 The pandemic changed so much for us including life at home. Many of us here in Vancouver found ourselves spending weeks, even months inside our homes, giving us time to literally stare at the walls. Dreaming of ways to redecorate is only natural. On top of that, for some, covid has them working from home permanently. With that in mind, this guide has been created to help you with your renovations, featuring the top luxury renovation trends for 2021.
Many homeowners renovate their bathroom – only when it's time to sell. That's because new bathrooms have proven to have a great return on investment. However, a 2020 survey by Houzz.com shows that 55% of homeowners said renovating their master bathroom has brought them peace of mind, and eliminated a lot of daily stress.
A custom vanity is a great place to start when building your bathroom oasis. Your design team should work with you to make the most out of the space, increasing function and storage.
We recommend working with a design team that can give you access to, and choose from the highest quality materials. This way you can be confident that your bathroom was built to last, staying beautiful and functional over the years. The countertop on your bathroom vanity can help create a unique feel by adding colour and texture to the bathroom. Check out some quartz and marble counters for inspiration, many fall in love with the stone and plan their design around its look.
Over the past year, we saw a renewed interest in cane webbing and rattan furniture. Natural materials such as stone counters, hardwood floors and materials made from leather or jute are following suit in 2021. Along with this, is a jump in appreciation for live plants, helping to create a peaceful, natural environment. To get the most out of this trend, try layering natural finishes within your living space to create texture and depth, starting with beautiful custom hardwood floors.
You can boost the natural feel of a room by using warm earth tones on your walls. Greys and blues have been popular for the last several years, but things are warming up in 2021. Since we're spending more time at home, the need to increase comfort, and create a cozy environment is more important than ever. Expect to see organic shades of camel, mixed with deep calming colours such as olive green.
This is a little surprising because open floor plans have been popular for over a decade. However, throughout covid, families were forced to coexist under the same roof, all day and night. Now that 2021 is here, designers and home builders are focusing on creating designated spaces for different activities such as an office, a playroom, or a room for homeschooling. Closed floor plans offer privacy as well as improve your ability to focus, by eliminating distractions.
If you love the additional functionality and storage that comes from a kitchen island… then you'll be happy to hear designers are doubling up. Since kitchens have become a gathering place for guests, larger kitchens are in demand. A pair of islands in the center is the epitome of luxury, providing plenty of storage and counter space. Topping these islands with a thick cut of granite or marble stones creates a beautiful space your guests will be envious of.